10 Exciting Construction Tech Startups You Didn't Know About
Issue #25
I'm Vignesh Kaushik. I curate and write articles on Thank God It's Computational to help architects, designers, and urban planners leverage cutting-edge technologies on AEC projects.
TGIC is a community-driven platform providing concise technology education to students and professionals in the AEC industry to learn at their own pace. If you're not a member, consider joining the community and supporting our work.
---
In this issue, let's take a look at Tech Startups in the Construction space. As a nascent industry, construction tech has seen increasingly larger deals over time. There is a 170% increase in the number of investors in this space compared to 2012. This year has already seen close to $169M in disclosed funding to construction tech companies. However, the industry is dominated by a few key players that have seen frequent fundings like Procore and PlanGrid. There are many more exciting startups than what meets our eye and I have listed the top 10 among them.
Design Technology
Onshape • Multi-User, On Cloud, Parametric, Feature-Based, 3D CAD System
Onshape is a venture-funded startup founded by members of the original SolidWorks team. It is a new generation of CAD designed specifically for modern agile design teams. It uses Parasolid for the kernel, D-cubed for constraints and other MCAD functions, like Solidworks. I have always been a big fan of modelling on the browser. Onshape not only allows you to create feature based parametric models on the browser, but also collaborate with your team and version control your models efficiently. Though it's predominant user base will be product designers, I can sense a huge potential for architects to opt for such a modelling environment.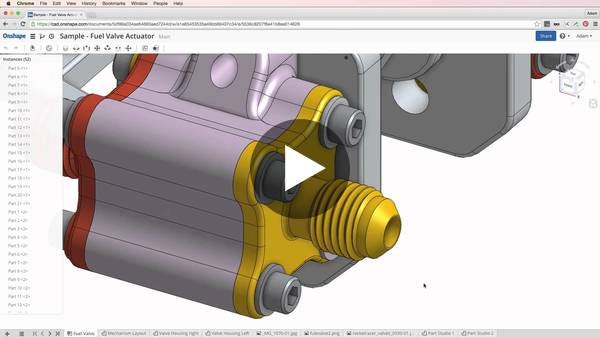 A Quick Overview of Parametric 3D CAD in the Cloud
Twinmotion 2018 • The Most Intuitive Real-time Visualisation Tool For Architects
Abvent's Twinmotion 2018 has been developed for architectural, construction, urban planning and landscaping professionals, regardless of the size and complexity of their project, their equipment, their computer skills or their modeler. TM 2018 is now powered by Unreal Engine 4 and not only supports import of any CAD or 3D modeler's files but also provide live, real-time synchronization with ARCHICAD and Revit. I think whatever TM has achieved in terms of realism at real-time speeds is truly incredible. TM 2018 is now compatible with Oculus, HTC Vive and gear VR and has a better implementation for real-time lighting for VR,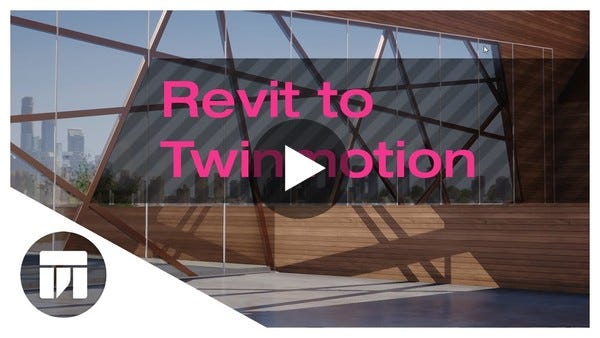 Twinmotion 2018 Real-time synchronization with Autodesk Revit
Data, Analytics & AI
ALICE Technologies • AI-Driven Parametric Construction Scheduler
ALICE's artificial intelligence scheduling engine looks at millions of ways to build your project and guides you to the best schedule to fit your needs for Time & Cost. You can change scheduling parameters such as the number of crews available, or type of cranes and ALICE will automatically reschedule in seconds. I think this startup will help us move from 3D BIM to 4D BIM with a lot more confidence and with significantly less effort.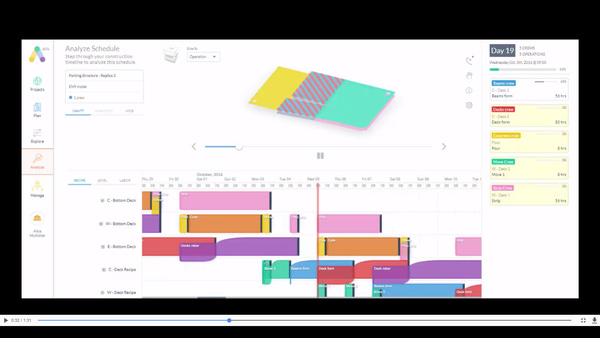 Uptake • Predictive Analytics For Construction Equipments
Uptake, a predictive analytics startup, empowers global companies to optimize performance and reduce failure of assets. The platform takes massive data provided by sensors, combines it with data science to understand signals and patterns and deploys insights in real time that save money, optimize performance and prevent unplanned downtime. Caterpillar has made a minority investment in Uptake and will jointly develop an end-to-end platform for predictive diagnostics to help Caterpillar customers monitor and optimize their fleets more effectively.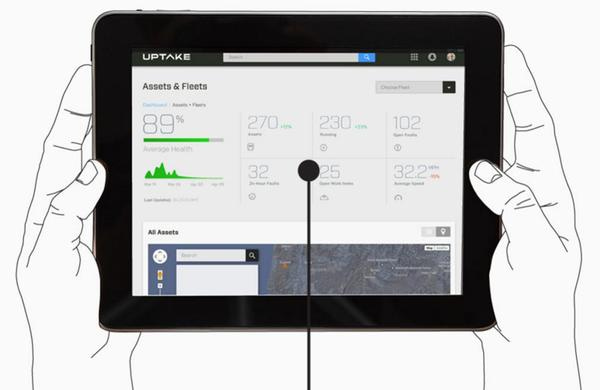 EquipmentShare • Marketplace For Construction Equipments
EquipmentShare has found a way to make construction assets more efficient with technology. In addition to providing a platform on which to rent, buy, or borrow machinery, EquipmentShare also provides logistics to assist the lenders and renters. Equipment listed includes forklifts, mobile generators, and drill rigs, with rates depending on the weight of the equipment (1,000 to 200,000 pounds). It seems like EquipmentShare is also working on providing predictive analytics for contractors. Comparing an excavator or a crane's performance data against a huge database of historic records, EquipmentShare can predict when equipment is about to break down.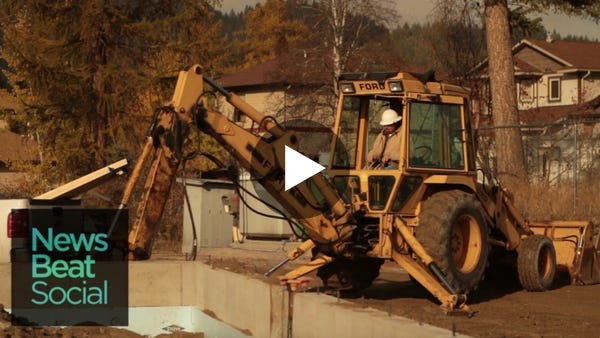 EquipmentShare Gets $26M to Expand Construction Equipment Marketplace
Reconstruct • AI for Construction Progress Monitoring
Plans always change, so progress monitoring is crucial for construction teams to take corrective action. But monitoring congested and quickly changing construction sites is a massively complex problem. Automated progress monitoring requires getting the right visual data, aligning Imagery to BIM, and verifying which elements have been put in place. Reconstruct does exactly that by incorporating images from drones, smart phones, 360 cameras, and time lapse, as well as laser scans, into 4D BIM models. Reconstruct's web-based platform continuously compares Reality directly within 4D BIM, measures progress and productivity, and analyzes risk for delay.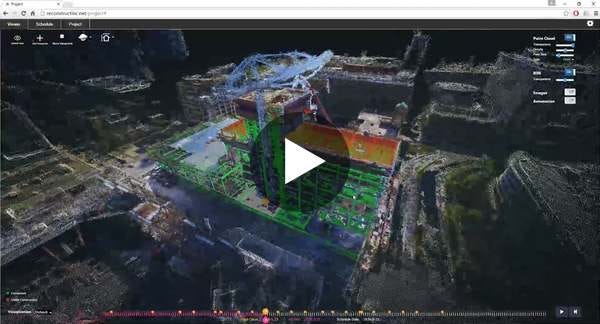 Reconstruct Web Platform: Integration of BIM and As-built Models
Ravti • The Most Efficient Way To Manage HVAC
HVAC is the largest maintenance and repair cost for property owners and large-property managers. Ravti, a Y-Combinator-backed startup, brings intelligent software to building owners and operators reducing costs by 18 to 30 percent on capital replacements through direct procurement. Ravti starts out by taking pictures of each unit and tagging it with a digital barcode. Owners can then easily select units and dispatch a repair vendor with the click of a button. The digital inventory of their HVAC units is cloud-based and secure. Ravti can save owners anywhere from 18 to 40 percent on a HVAC replacement because it allows them to buy units in bulk directly from vendors, rather than at marked up prices.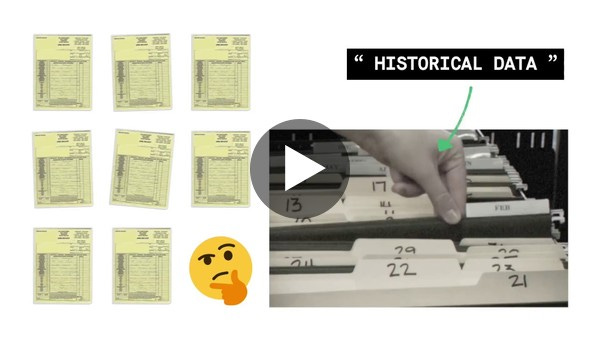 Ravti Intro
Frontier Tech & Robotics
HoloBuilder • 360 Degree Construction Progress Documentation
HoloBuilder.com is a web platform that allows users attach an unlimited number 360º images of their construction site to a series of floor plans. Each location on the floorplan is known as a scene and each floor plan is referred to as a sheet. Over time, the scenes are updated by creating a new TimeTravel by taking updated images for each location. This set of scenes makes up your HoloBuilder project. HoloBuilder supports 360° photospheres as well as custom 3D models and provides a wide variety of predefined 2D and 3D objects to insert in your 3D scenes.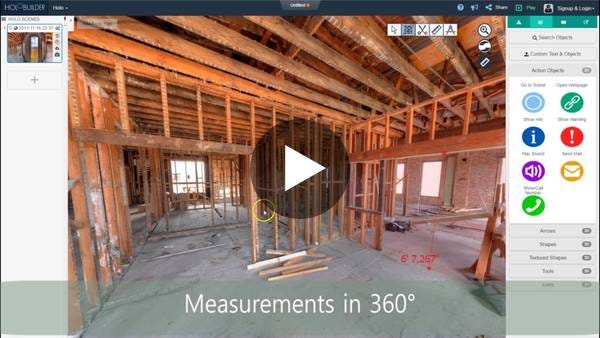 Holobuilder ConstructionWalk
Propeller Aero • Super Accurate Drone Surveying
Australian technology company Propeller Aero's platform automatically processes photos from a drone into mapping, modelling and inspection data, available in your business systems or streamed online in near-real time. The company's aerobots can fly over a site, generate a detailed image map and 3D model, and make it available via a web interface and tablet application. Propeller Aero had announced the launch of AeroPoints: smart ground control points that make it easy for anyone to capture survey-accurate mapping using drones. AeroPoints are portable ground control markers, visible from the air and capable of quickly capturing its own position down to 2cm absolute accuracy.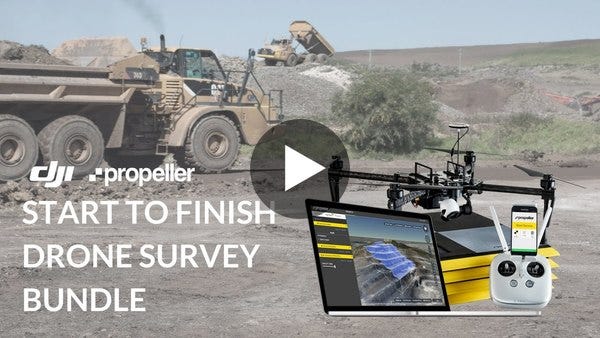 Start to Finish Drone Survey Bundle
Imerso • Mobile 3D Scanning As Simple Shooting A Video
Imerso is a 3D scanning software for mobile devices built by a young computer-vision team based in Oslo, Norway. For using Imerso, you must have a phone or a tablet that supports the Google Tango technology. Let's say you want to scan a room or apartment for designing elements over it on Revit. You do that by launching Imerso's app and pointing your phone to the walls/ceiling/floor that you want to capture, just like you are filming them. You press the "Start" button to begin scanning, and the app shows you the 3D reconstruction being built in real-time as you move through that space. This is certainly one of the most affordable, easy-to-use, quick way of capturing reality. I certainly hope more architects use this app for their A&A works and interior design projects.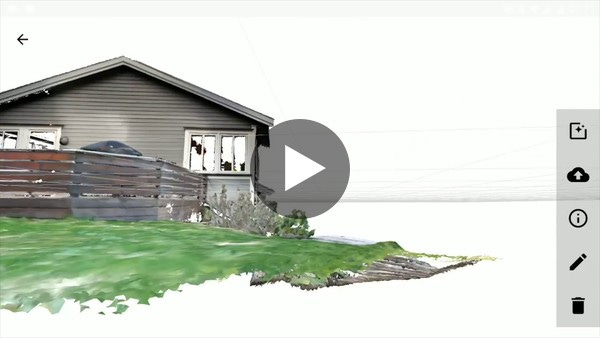 Capturing reality with Imerso