Discover more from Thank God It's Computational
A hand-picked round-up of the best content at the intersection of Architecture, Design, and Technology. Trusted by 8,000+ subscribers.
Over 5,000 subscribers
3D Modelling & Design using Gesture Control and MR/AR/VR Technologies
Issue #10
I'm Vignesh Kaushik. I curate and write articles on Thank God It's Computational to help architects, designers, and urban planners leverage cutting-edge technologies on AEC projects.
TGIC is a community-driven platform providing concise technology education to students and professionals in the AEC industry to learn at their own pace. If you're not a member, consider joining the community and supporting our work.
---
Gestural Control of 3D Models
Draw and Control a Parametric Model Using Hand Gestures
The Leap Motion Controller plugs into the USB port on your Mac or PC and senses your hands moving in 3D, so you can interact with virtual objects like you do in the real world. You can then use Plugins like such as Firefly for Rhino/Grasshopper and Gamewave for Sketchup to manipulate geometry in a much more intuitive manner than a traditional keyboard/mouse input.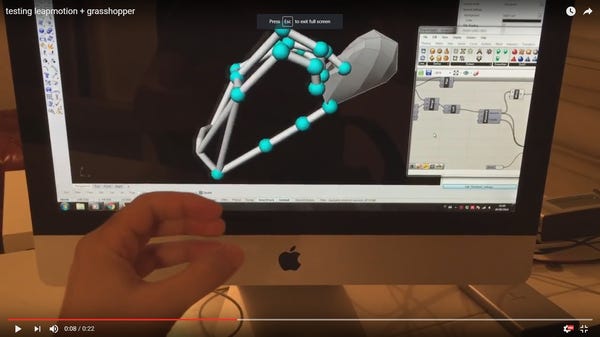 Leap Motion + Rhino/Grasshopper + Firefly
Leap Motion + SketchUp + Gamewave
Mixed Reality Tools for Architects
Trimble is taking 3D modeling as part of the design and construction process further and into what they call experiential review. The application includes many of the viewing, navigation, and information tools that you're used to using in SketchUp. You can easily fly around your project models by choosing from the list of the scenes that you've created in SketchUp, toggle layer visibility on or off to control model visibility, and use the Tape Measure tool and Entity Info tool to quickly access important information about your model.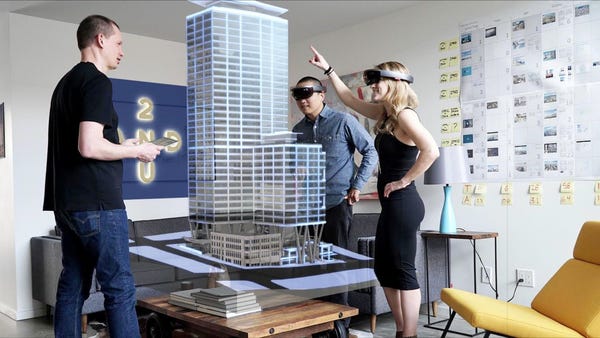 Hololens + Sketchup Viewer
Augmented Reality Tools for Architects
SmartReality - Walk around your BIM models with AR
Smart Reality can place a 3D model in context, viewable through an iPad or iPhone, whether on a 2D set of plans, in front of an actual site, or even on an image of your project's site. Users focus on a given design or plan file with the camera on their iPad, iPad Mini, or iPhone; the app then recognizes the design, and the screen overlays the BIM model. You can see a Revit model in context (Revit drawings have to be imported into a different format to be recognized), in a full, 360-degree view.
Virtual Reality Tools for Architects

qrVR - Convert SketchUp models to VR in Seconds
This tool is golden when to comes to converting any Sketchup Model to a shareable 3D model that you can then explore on your browser, phone, tablet or VR headset. You can share instantly any model via WhatsApp, Email, Facebook, Twitter and even embed it on a blog or website. Scan the QR code of your model on qrvr.io using the mobile app to get the model on your phone. All models are designed to self destruct over time.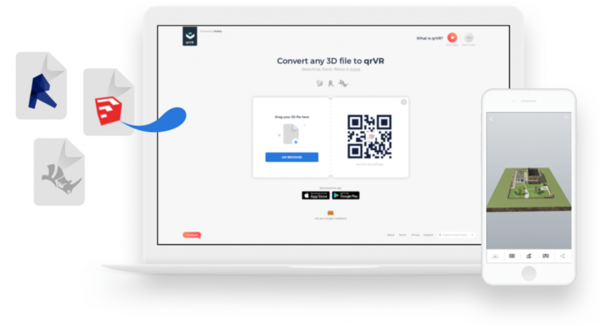 IrisVR Prospect - Get to VR in less time than it takes to Print
Prospect is the easiest way to view your 3D models in virtual reality and review with the HTC Vive and the Oculus Rift. When I tried it, I was truly impressed with its ability to jump from a scaled model to a true-to-scale model in a jiffy. You can toggle layers in Sketchup and adjust the position of the Sun and study shadows. You can also draw and create markups/callouts in 3D.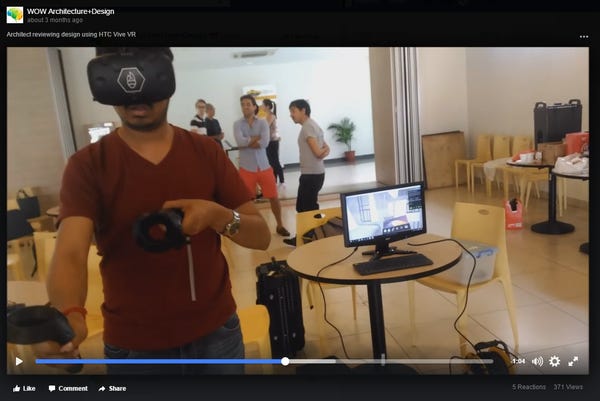 BIMx - Simplest BIM to VR Workflow
BIMx for ArchiCAD embraces a unique Hyper-model technology for integrated 2D and 3D building project navigation. URL-based data exchange between BIMx and other apps enables locating building components in the Virtual Building easily, which greatly helps with checking and marking up these elements on site. I find ArchiCAD BIMx with Google Cardboard VR to be the most simple workflow from BIM to VR. Also Cardboard only costs $15.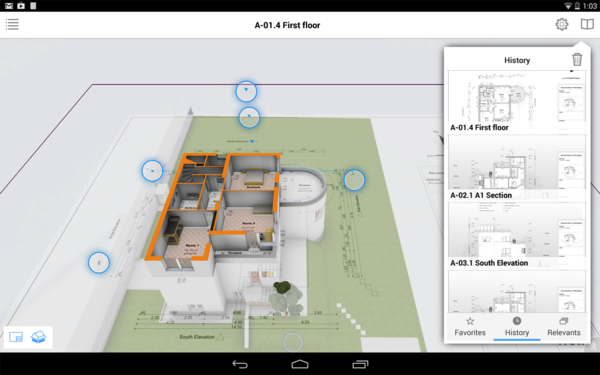 Fuzor - Amazing Speed, Quality, and Accuracy
Fuzor is an application developed by Kalloc Studios for the AEC industry. The application takes after a sophisticated live link engine originally designed for game designers working in Autodesk Maya to enable them to see their gaming assets directly in the game. The AEC application allows designers to immerse their Revit models into the live link (gaming) engine and interact with it from a third person (desktop) or first person (mobile) perspective.