Discover more from Thank God It's Computational
A hand-picked round-up of the best content at the intersection of Architecture, Design, and Technology. Trusted by 8,000+ subscribers.
Over 5,000 subscribers
5 Startups Using Artificial Intelligence in Real Estate
Issue #37
I'm Vignesh Kaushik. I curate and write articles on Thank God It's Computational to help architects, designers, and urban planners leverage cutting-edge technologies on AEC projects.
TGIC is a community-driven platform providing concise technology education to students and professionals in the AEC industry to learn at their own pace. If you're not a member, consider joining the community and supporting our work.
---
Real Estate industry is evolving in so many exciting ways with greater access to data and technologies that allow Realtors to target potential buyers, streamline searches & matches, assess risk & repairs, and ultimately take on client care. The use of artificial intelligence drastically improves matching between prospective buyers and desirable properties, thus reducing workload for the Realtors.
But, it may not be easy to completely replace the Realtor just yet. When the ATMs became popular, people thought bank tellers would disappear. But in fact, they became more valuable, simply because of the human interaction. I've compiled a list of five startups that hopes to disrupt the real estate industry using AI-based solutions.
ARTIFICIAL INTELLIGENCE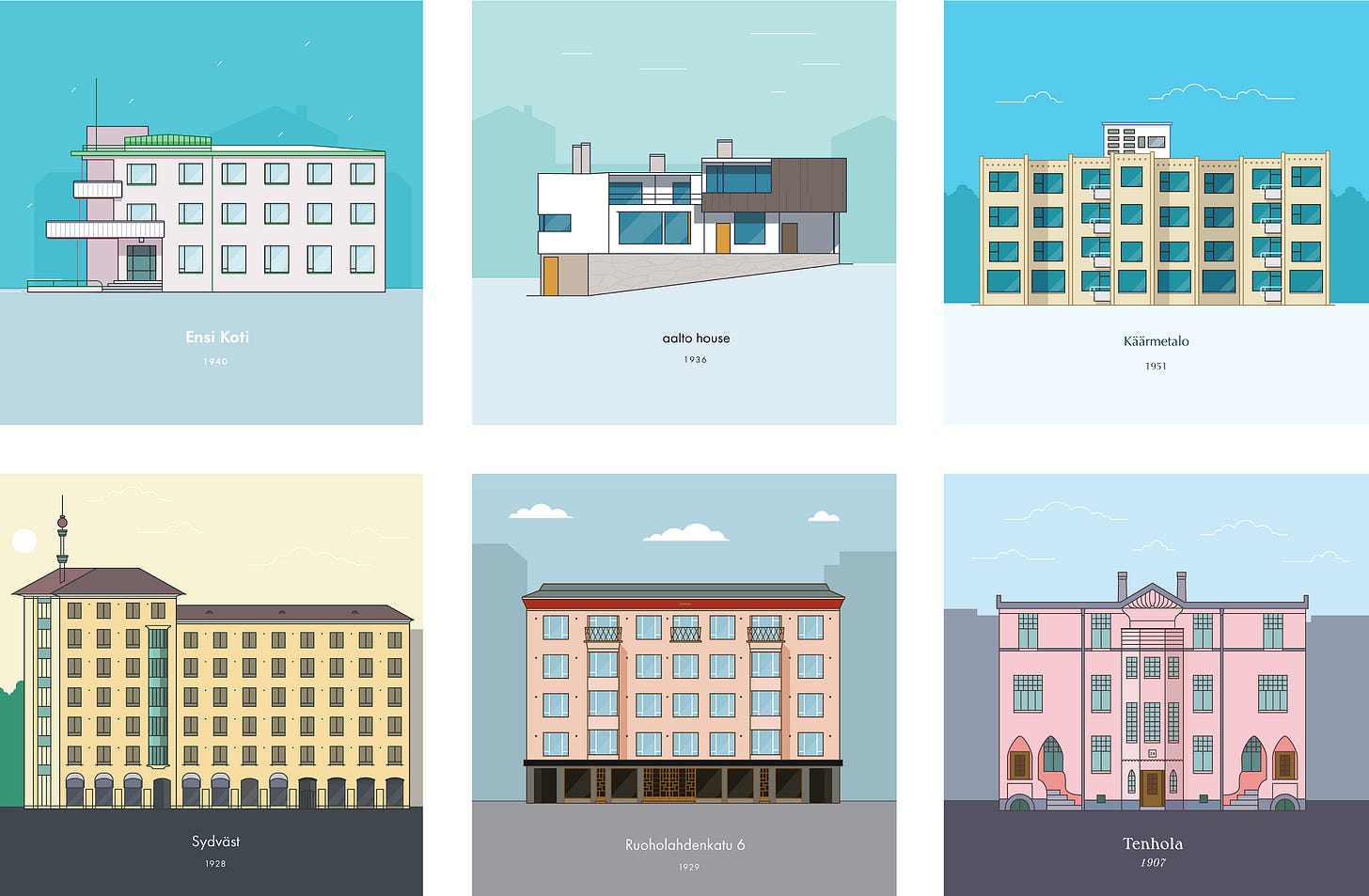 Blok aims to be the leading, fully automated virtual real estate agent in the Nordics. The AI part kicks in early during the process when the company's algorithms pull housing data to produce a price estimate. The valuation is based on factors such as the age of the apartment and its amenities, renovation year, floor level etc. Prospective buyers leave bids for the apartment through Blok's electronic bidding platform. In return, Blok gets 0.75 percent of the sales price. The concept makes apartment sales many times cheaper and faster compared to human real estate brokers.
ARTIFICIAL INTELLIGENCE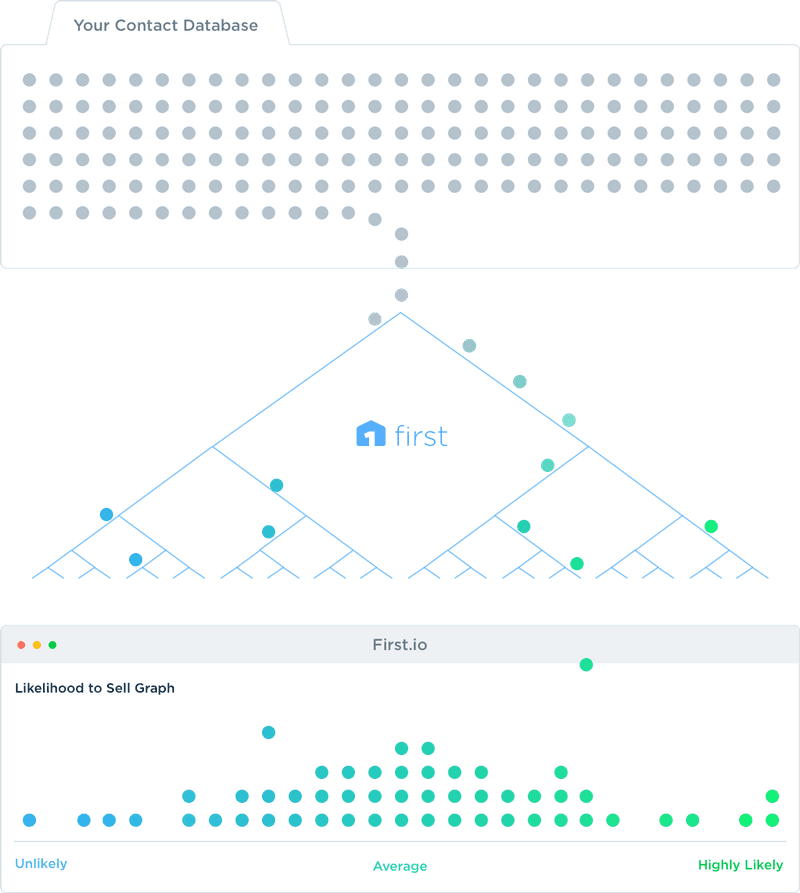 First claims it can predict which contacts within a real estate agent's network are ready to sell a home based on a variety of factors, such as spending patterns, employment changes and income history. First helps agents identify the relationships they should be nurturing, and puts them in the right place at the right time to unlock the latent value of an agent's network. The platform is used by more than 200 agents at major brokerages in the US and its algorithms improve the chances of a broker connecting to a potential seller by four-fold.
ARTIFICIAL INTELLIGENCE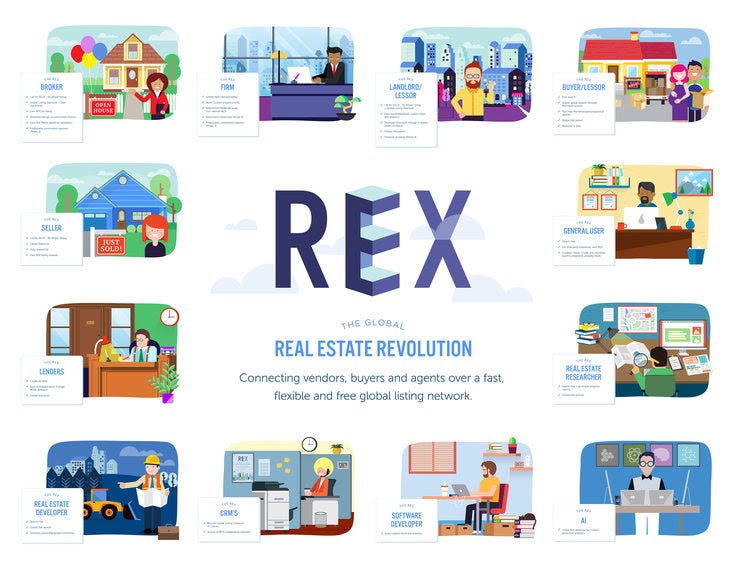 REX is a technology platform that replaces the conventional real estate model with a digital alternative for home-selling. The company is a fully licensed brokerage that charges a 2% flat fee — compared to the industry standard of 5 to 6% — leveraging big data, artificial intelligence and machine learning to market homes directly to buyers instead of relying on traditional agents. REX computers crunch over a hundred thousand data points to find the likely buyers for home and targets them with digital ads.
ARTIFICIAL INTELLIGENCE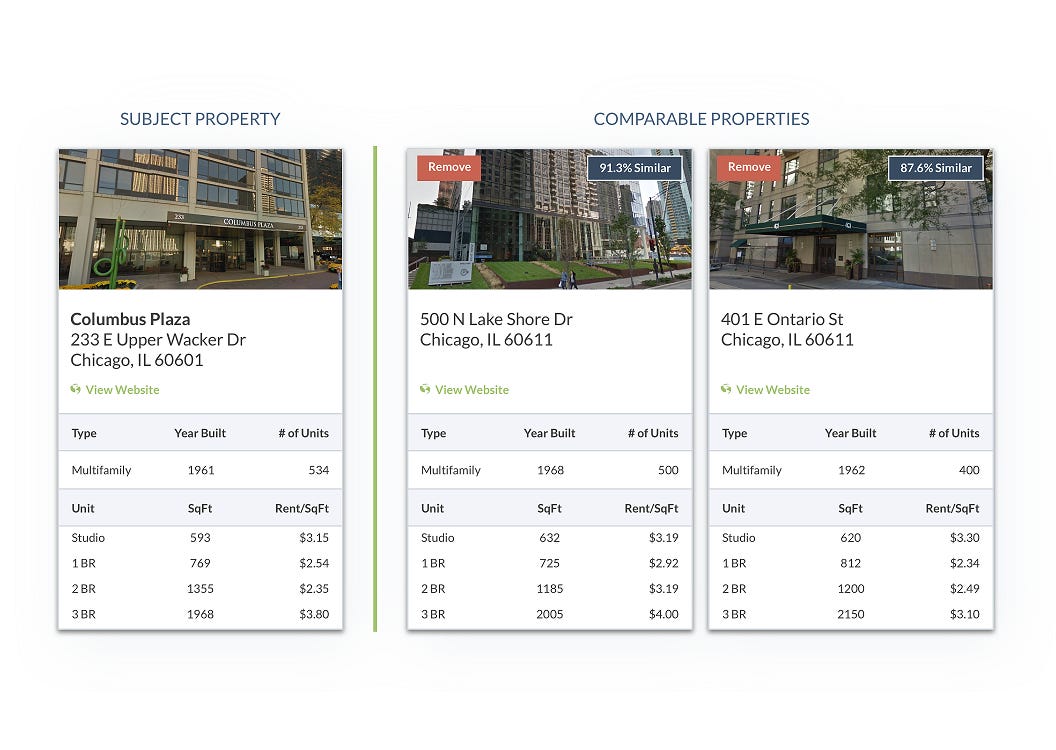 Enodo is a predictive analytics platform for the commercial real estate industry that measures the investment grade of multifamily properties. The company's platform enables realtors to instantly analyze new markets, test value-add strategies, and objectively compare investments. Enodo's machine learning models can also calculate market rents, identify the rental impact on any given amenity package, and offer statistical comparisons to properties by providing a composite score.
ARTIFICIAL INTELLIGENCE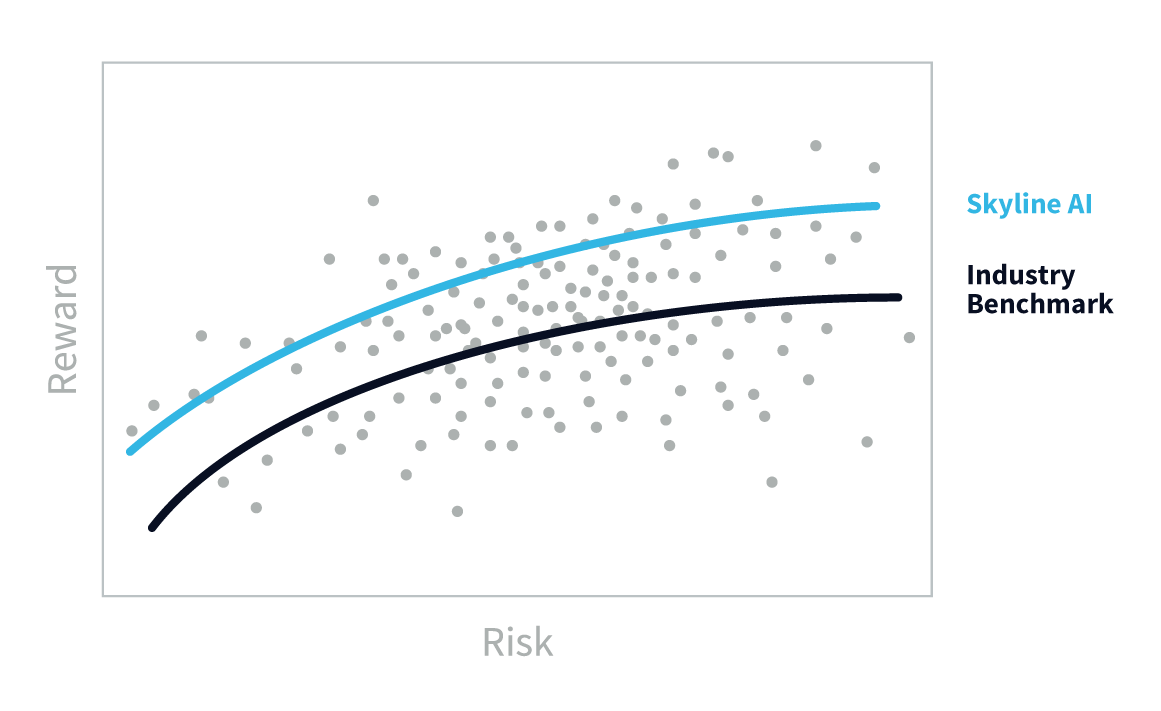 Skyline AI is a real estate investment technology using proprietary artificial intelligence to outperform commercial real estate investment benchmarks. The startup claims its platform can tell real estate investors what properties offer the best return by ingesting tons of data from more than 130 sources, analyzing over 10,000 different attributes on every property, going back up to 50 years on every multi-family property in the US.