Discover more from Thank God It's Computational
A hand-picked round-up of the best content at the intersection of Architecture, Design, and Technology. Trusted by 8,000+ subscribers.
Over 5,000 subscribers
How Robotics and Automation are Changing Construction?
Issue #31
I'm Vignesh Kaushik. I curate and write articles on Thank God It's Computational to help architects, designers, and urban planners leverage cutting-edge technologies on AEC projects.
TGIC is a community-driven platform providing concise technology education to students and professionals in the AEC industry to learn at their own pace. If you're not a member, consider joining the community and supporting our work.
---
Robotics and automation are making their way into construction like never before. New technologies allow simple, rote tasks on and off the Jobsite to be done almost completely by machine, saving time and money and freeing up laborers to tackle more complex tasks. Let's look at five startup companies that are working to change the AEC landscape through innovations in automated machinery.
ROBOTICS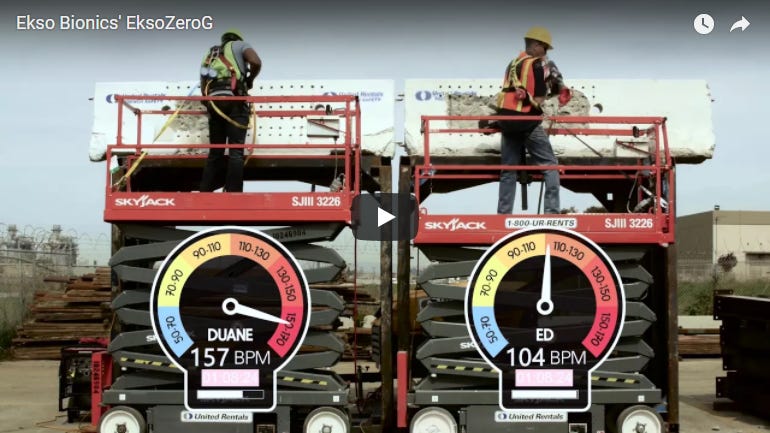 The company, located in the San Francisco area, specializes in the field of wearable robotics, creating everything from exoskeletons to robotic arms that can reduce the repetitive-stress injuries inherent in physical construction work. The mounted-arm exoskeleton attaches to tools like rivet busters, grinders, and rotary hammers, absorbing the bucking and kicking that occurs regularly with such heavy-duty tools.
ROBOTICS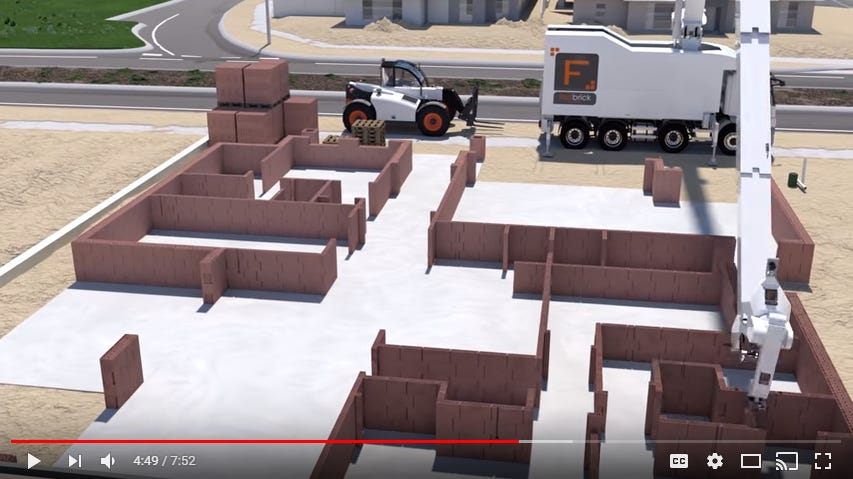 Hadrian X uses bricks that are 15 times the size of normal bricks and are secured in place using adhesive as opposed to traditional mortar. The advantages of using this new type of brick and adhesive are strength, increased precision, and improved thermal properties. Of course one would expect that the cost of these bricks would be roughly in line with standard bricks otherwise all those labor savings would be eroded.
AUTONOMOUS VEHICLES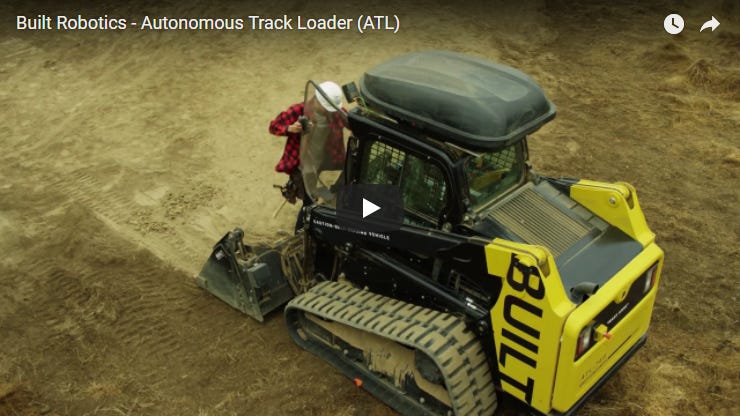 We have self-driving cars, self-driving trucks, self-driving boats, and self-driving buses, so it was only a matter of time before we got self-driving bulldozers. Built Robotics is a new company that aims to disrupt the $130 billion excavation industry with its fleet of autonomous earthmovers. Rather than sit in the dusty cab all day, operators can program the coordinates for the size hole that needs digging, then stand off to the side and watch the vehicle do all the work.
AUTONOMOUS VEHICLES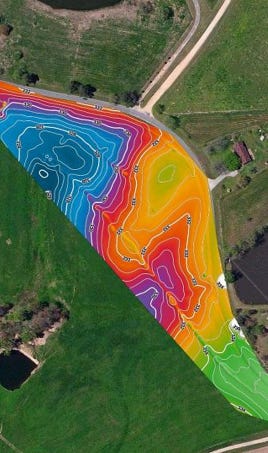 Kespry offers a complete solution for surveying, mapping, and analyzing large-scale work sites such as quarries, construction material sites, and mining operations. Site managers create a mission on a supplied iPad, a drone calculates the flight path and flies autonomously, data is transferred and processed wirelessly, and the resulting report is delivered within minutes. There are no complicated data conversion applications for post-processing that you have to battle with.
ROBOTICS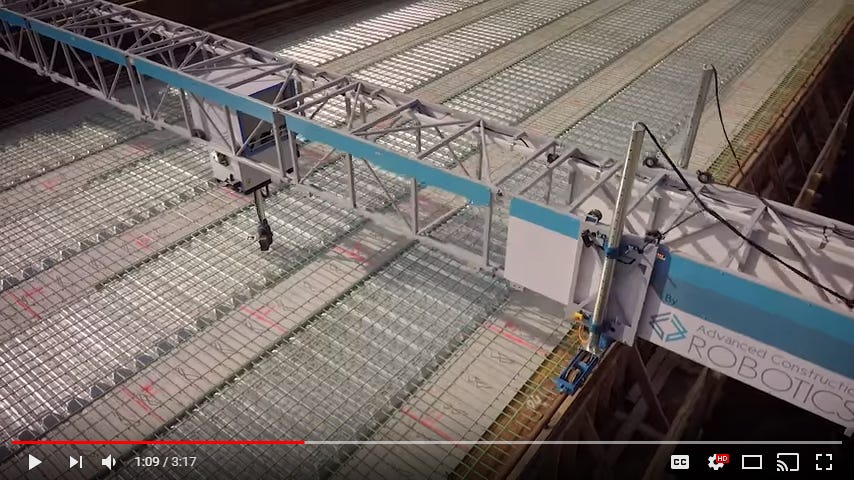 A US start-up has invented a robot that can tie together steel reinforcement bars before a concrete pour, saving many back-breaking hours on bridge and other construction projects. The machine, called the Tybot, uses a robotic arm rigged to a gantry crane that locates rebar junctions and attaches a tie.