[Webinar] ArchPLUS: Wind & Solar Analysis Software for Architects
Webinar #10
Introduction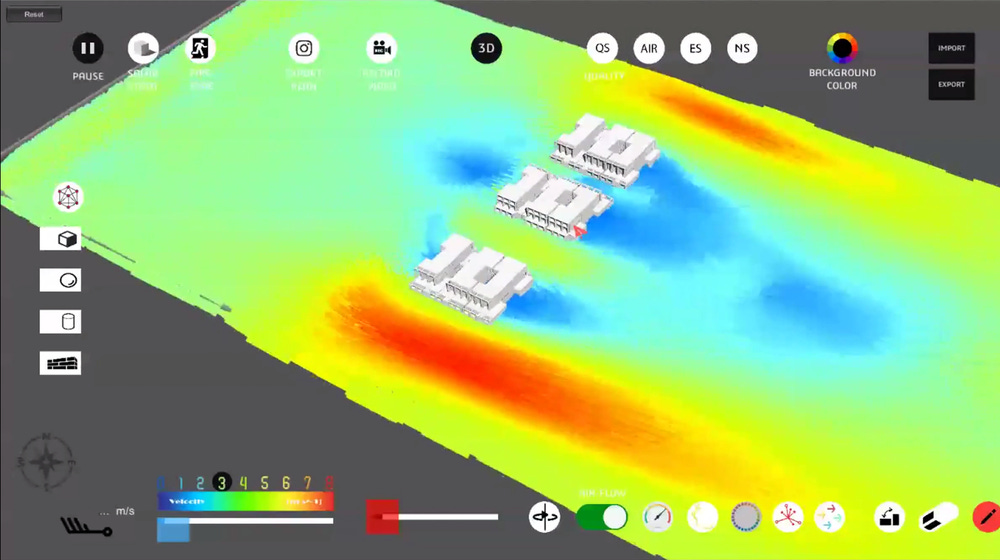 ArchPlus is a 3D modeling and simulation software both for mobile (IOS and Android) and standalone (Windows & Mac) platforms. It enables users to conduct wind and solar analyses (shadow range studies). Real-time airflow can be visualized with streamlines changing in size and color in adaptation with wind speed. Besides real-time shadow ranges can be seen realistically with defining location parameters like latitude & longitude.
In this webinar, the basics of natural ventilation and wind-building interaction will be shown at first to explain the many features of ArchPLUS. Then, for example, scenes at building scale and urban scale will be analyzed with ArchPLUS.
You'll receive lifetime access to the video recording.
Features
3D model import, view and analyze

Solar study

Natural Ventilation Analysis

Building Aerodynamics Simulations

Urban Planning

Fire Evacuation Module